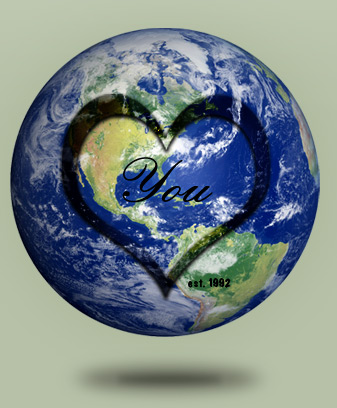 "Sharron is a strong person who knows how to keep life in order."
-Kevin Byrne, Tru-Vu Inc.
"Sharron is one of the most thoughtful and caring persons I know. She is a community caregiver with a big heart!"
-Brad Mckay, Aurora
"I highly recommend ALIFEKEY coaching. Thank you for assisting with organizing my business work load. Your honesty is appreciated."
-Jim T, Jimmys Brakes and More
"ALIFEKEY Coaching, Sharron has been a true professional for me in my time of need."
-Robyn
"Don't think about time and money, let ALIFEKEY work with you."
-Rashid M
"Sharron respects our personal philosophies while being confident enough to independently make day-to-day decisons....for further reference, please contact Sharron."
Sincerely, Mathew and Deanna
"Looking for worry free days, look no further!"
-Patrick
"Sharron has been great, the last 4 years have been difficult. I found ALIFEKEY to be extremely supportive and practical."
-Jean
"Sharron at ALIFEKEY has helped gain confidence in making the correct steps for starting my own business, many thanks."
-Kim
"Sharron as for our discussions, you are very intuitive, kind and I enjoyed our time very much."
-G
testimonials
"I have known Sharron Smyth for many years and she combines professionalism with a competent caring compassion. ALIFEKEY will surely allow you to achieve superior outcomes to maximize valuable and practical life skills."
-James Morton, Steinberg Morton Hope & Israel LLP
"Sharron has been a member of our agency's Policy/ Advocacy/ Diversity Committee for the last 8 years. Her gentle nature, her commitment and dedication have all been huge assets to us.

Don't let her quiet voice fool you ... Sharron has a lot to say and to contribute to making the lives of children and families better!!"
-Patrick Lake, York Region Children's Aid Society
"Sharron Smyth has been a wonderful caregiver and friend to our family for the last four years. My daughter has now moved on to school, but was in Sharron's care since she was eleven months old. Not only did Sharron provide exceptional love and care for our daughter during her early years, but she was also a tremendous support to two busy parents during their often hectic working schedules! Finding someone you feel comfortable to leave your child with is never easy, but Sharron made the transition easy and smooth for both us and our young daughter. Sharron's ongoing support and genuine care for our family has helped us immensely over the last few years, and more recently has helped us as our family grew with the addition of our son."
-Karen W
"I always (2005...thru...2012 ongoing) feel that i can get honest and very helpful advice from Sharron regarding any behaviour issues i am having, in everything from picky eating to sibling rivalry. I would highly recommend Sharron's.....services. Further info regarding this reference can be obtained from Sharron."
-Dana
"Sharron has helped me through some really tough times and i am beholden to her for all the help and expertise, Sharron is very helpful, feeling and conscientious person who will keep your confidentiality. I would not hesitate to refer Sharron to anyone who requires help, be it with childcare issues or life issues. I can promise you will not be disappointed with ALIFEKEY service."
-Linda Grandmother to four.
"Sharron you will be very successful, as you have such a passion for helping others, and you have the gift of being able to listen to people when they need to share. I would like to remain unknown due to business commitments."
-Anonymous
"Sharron has had nearly a quarter of a century working with children and families, and with A Life Key she is using her years of expertise to offer support and coaching to families. or individuals needing help with their parenting and life skills. I can highly recommend Sharron as someone who is able to walk alongside you by listening, sharing her knowledge, offering practical advice, and helping you to discern the road ahead.

A Life Key is a valuable, local resource for parents, children and families in our hectic world."
-The Rev Nicola Skinner
All Saints, King City
"Sharron has been very helpful in helping me identify things that i know deep down but would lie to myself about,i now recognize my roadblocks. Visiting ALIFEKEY has given me a better outside view of both my career & personal life, allowing me to both feel comfortable and confident in settings and meeting MY goals!"
-Kyle